Local's Top Choice for a Dumpster Rental Sycamore IL
There are a variety of scenarios that can warrant the use of a dumpster rental Sycamore IL. Anytime that you need debris or trash removed from your property, this method is affordable and practical. Prompt delivery of your dumpster is provided, and you can keep the container for as long as necessary. When you're done with the project, the Sycamore dumpster will be removed and only a neat area that doesn't require any additional cleanup will be left behind.

With our expert dumpster rental services in Sycamore, Illinois, you get prompt delivery from drivers that know what they're doing. They'll place your dumpster in a convenient and safe location that won't damage your property. You can also rest assured that there are no surprises with our team at Resource Dumpster. We don't drop hidden fees or charges on you at any time. We are upfront with our costs and you can expect high quality customer service from us to suit all of your Sycamore dumpster needs.

We make the process of securing your dumpster rental Sycamore IL simple and straightforward. Convenient scheduling, managing your account, affordable dumpsters Sycamore and receiving prompt customer service are all things that we are happy to provide. Our clients come back again and again to rent a dumpster Sycamore IL. They are happy with price points we offer compared to other companies in the area. If you're wondering who to call for a dumpster in Sycamore, Resource Dumpster is your go-to contact! Give us a call at (815) 670-0454 or book your container online today!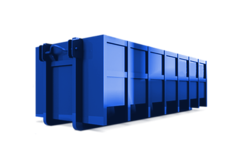 Dimensions
4.5' x 7.5' x 14'
Rental Time
7 Day rental between delivery/pickup
Additional Days
:
$10
Extra Weight
:
$60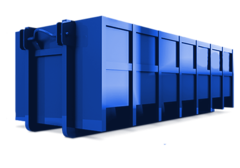 Dimensions
6' x 7.5' x 14'
Rental Time
7 Day rental between delivery/pickup
Additional Days
:
$10
Extra Weight
:
$60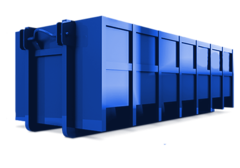 Dimensions
4.5x7.5x15 each 2 15 yard dumpsters will be delivered
Rental Time
7 Day rental between delivery/pickup
Additional Days
:
$10
Extra Weight
:
$60
We Take Just About Everything
Some examples of the junk we haul away include
Refrigerator Disposal

Garbage Removal

Mattress Disposal

Foreclosure Clean Outs
Construction Waste Removal

Yard Waste Removal

Trash Removal

Appliance Removal
Television Disposal & Recycling

Furniture Removal

E-Waste Disposal

Hot Tub Disposal
Secure a Reliable Dumpster Rental Sycamore for a Variety of Projects
You might be in the middle of a home renovation project that is producing a lot of trash and have a need for dumpsters for rent in Sycamore IL. Worksites, distribution centers, and large retail stores also produce a lot of waste and would benefit from our trash dumpster service Sycamore IL. You can keep your workplace or work site clean and sanitary using a one-stop location for all of your trash by using a dumpster rental Sycamore.

A weekly trash dumpster service Sycamore IL will help keep your worksite clean and safe, as well as your office building or ongoing renovation projects. All material will then be transported to the local Winnebago Landfill for proper disposal. Our dumpster rental Sycamore takes care of disposal for you so this is one less step that you have to worry about in regard to the function of your business or completing your project.

Any questions about next steps of booking your Sycamore dumpster rentals? Give us a call at (815) 670-0454 or use our convenient online booking tool to reserve your roll off container today.
The Best Sycamore Residential Dumpster Rental
Our services are ideal for residential tasks like home demolition and remodeling, spring cleanup or just cleaning out your attic. We're happy to help our customers meet their project goals, allowing you to set your own timeline for delivery and rental. Book our Sycamore residential dumpster rental today so you can focus on the projects at hand while we haul away the junk.

There are lots of reasons to have a trusted Sycamore residential dumpster rental service on standby as a homeowner or individual. Whether you're preparing for an estate sale, renovating a single-room space, replacing your flooring, or just need to clear away some of the clutter, we're here to help. Many of our residential customers believe our dumpster rental Sycamore IL cost surpasses our competitors. You can use our website to make your request online or feel free to give us a call if you have questions or would like to speak with someone from our company at (815) 670-0454. When you're ready to rent a dumpster Sycamore IL, give us a call.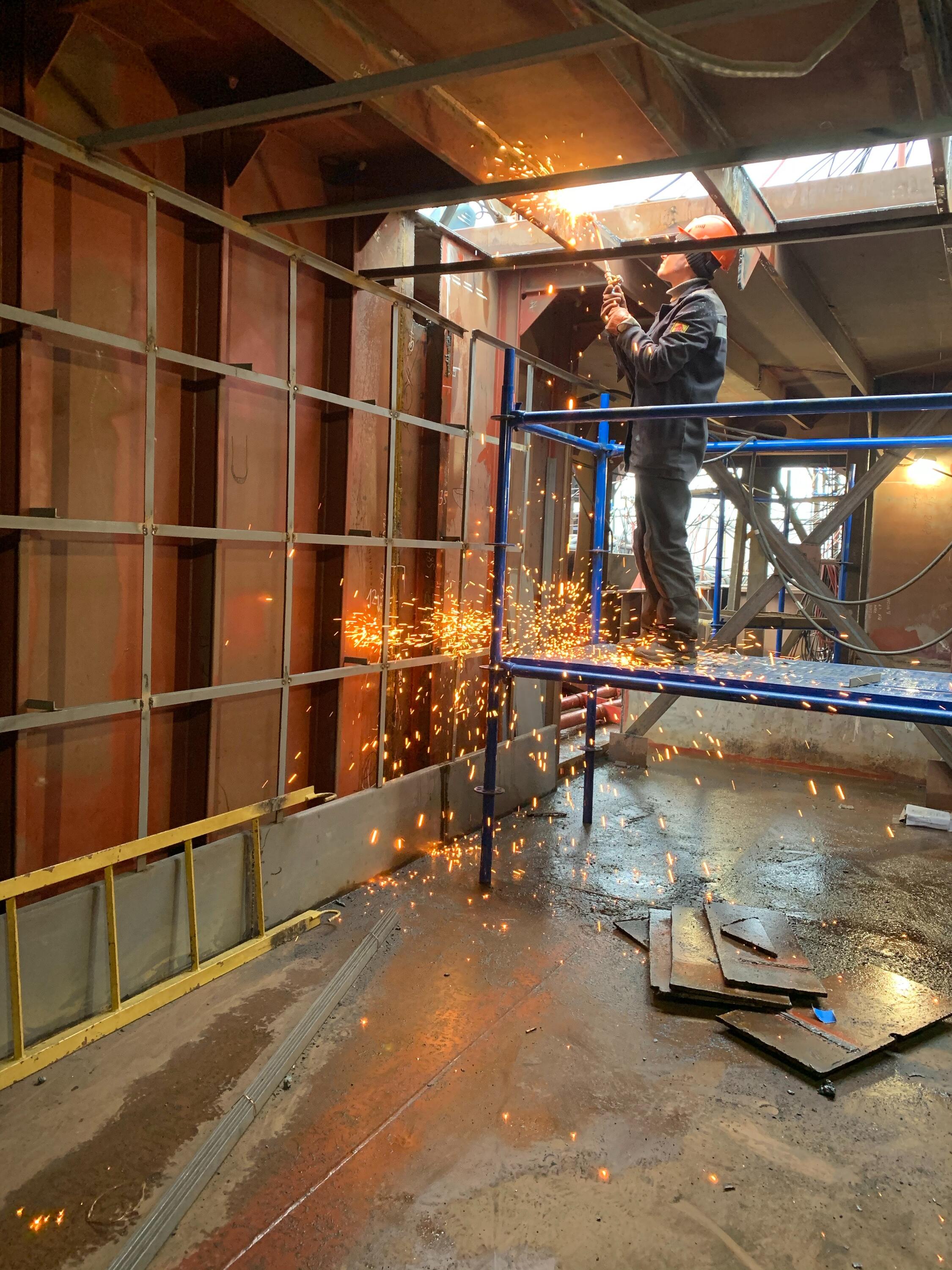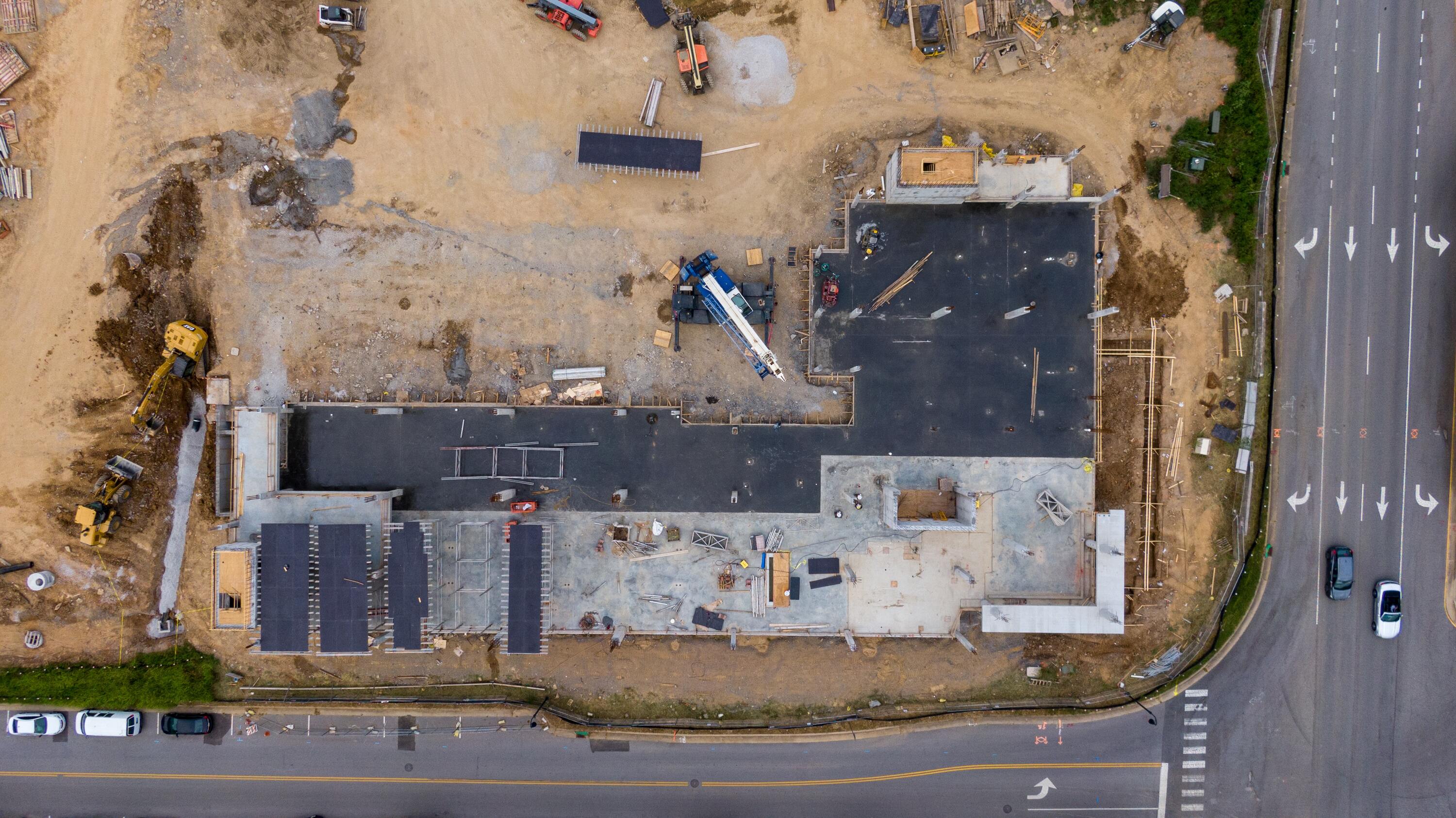 Sturdy Garbage Dumpster Sycamore for Yard Waste Materials
If you're looking to spruce up your property by trimming trees and altering the landscape design, you likely don't want to remove the waste on your own. We can provide you with an adequately sized garbage dumpster Sycamore that gives you a centralized location to place your debris. We will then properly dispose of everything once you're done.

Remove plant waste without having to bag it and dispose of it in small hauls by securing a dumpster rental Sycamore, IL for your next big yard or landscaping project. Improve the curb appeal of your home by removing landscaping, weeds, tree limbs, and other yard waste in one fell swoop. It's amazing how a Sycamore Illinois dumpster rental can support all of your landscaping dreams!

Landscaping and yard debris needs to be disposed of differently than typical garbage, and it should be stored in a dedicated garbage dumpster Sycamore. Before you get started on your next spring gardening project or trimming those large trees, give us a call or book online to go over your dumpster rental Sycamore Illinois options.
Construction Dumpster Rental Sycamore IL
A job site can quickly become a disorganized mess, which can affect the productivity and timeline of your project. You can utilize our construction dumpster rental Sycamore IL services to help you deal with this situation. With various styles and sizes of dumpsters, we have a container for every job site. For the most experienced construction dumpster rental Sycamore options, give us a call.

Construction projects can range from larger-scale build-outs to replacing roofs to tearing out drywall or removing carpet. In any of those situations, a roll off dumpster Sycamore IL is perfect to keep the job running smoothly.

If your construction dumpster rental Sycamore IL gets filled up faster than expected, just let us know so we can swap it out for you. We can also provide you with a professional estimate regarding what type of Sycamore IL construction dumpster rental we think you should utilize for your project.


Roofing Material Roll Off Dumpster Rental Sycamore
Whether you're replacing a roof altogether, repairing certain areas of a roof, or cleaning up after a remodeling job, our experts are here to help with your roofing needs. When you have your roof replaced, this usually calls for the removal of your old roof. There's a lot of material to dispose of, and it makes the process so much more convenient if you have a roll off dumpster rental Sycamore to work with. This reduces a lot of the preparation that needs to be completed before the start of the project, and cleanup is simple when the roll off dumpster rental Sycamore is removed by our team.

Just fill up our sturdy, clean containers with whatever roofing materials you accumulate and we'll handle the rest. Whether you need a Sycamore construction dumpster rental for a roof replacement or just a single-use container, we're here to help.
Commercial Dumpsters Sycamore IL
Commercial locations produce a lot of waste, whether we're talking about large boxes, shipping containers, garbage, food scraps, or other various waste materials. The list really is endless when it comes to the amount of garbage that you might find at a commercial site that could be placed into a dumpster rental in Sycamore Illinois.

If you're ready to rent dumpsters Sycamore IL for any of your commercial needs, we're here to help. We provide a centralized location on the property where employees can discard of waste periodically throughout the day. These dumpsters Sycamore IL are typically kept in a discreet location outside, so the interior of the commercial location is much cleaner and safer for patrons and workers.
Demolition Dumpster Sycamore IL
During demolition of a home, office or commercial building, materials start to quickly pile up. It can take up a lot of time and effort trying to bag these materials and remove them from the area so the project can continue. Whether you're interested in long-term roll off dumpster rental Sycamore IL for your ongoing demolition projects or a short term container for a specific job, we have sizes and availability to fit your needs.

A dumpster Sycamore IL can be used to quickly contain the demolition debris until it can later be removed by our company. Just load up the container and we'll handle the rest. This dumpster Sycamore IL rental option is a necessity for any demolition project, no matter how big or small it is.
Why Choose Us for Your Sycamore IL Dumpster Rental?
What sets us apart from the other Sycamore IL dumpster rental companies in the area? It's simple. We pride ourselves on exceptional customer service. From the moment you contact us to set up a rental until we haul your dumpster away, you can rest assured that we have you taken care of. If you have an issue or question about a Sycamore IL dumpster rental, we will address your concern in a timely manner.

We offer a great deal of flexibility with our Sycamore IL roll off dumpster rental options. We have various sizes of dumpsters that are affordably priced, with the ability to add on extra days or weight if necessary. You can use your dumpster for seven days between delivery and pickup. We'll be sure to carefully deliver and remove the equipment for your residential dumpster rental Sycamore IL project and not damage your property in any way. We like to leave our delivery locations cleaner than how we found them!
Sizes to Choose for Your Sycamore Dumpster Rentals
For home and business owners, contractors, property managers, and more, we carry a variety of containers to support your project. No matter the size or scope of your project, we have a variety of Sycamore dumpster rentals options available. Take a look at our Sycamore dumpster rental options below:

10 Yard Dumpster: 3.5 x 7.5 x 14'; two tons included
15 Yard Dumpster: 4.5' x 7.5' x 14'; two tons included
20 Yard Dumpster: 6' x 7.5' x 14'; two tons included

Adding an additional day to your Sycamore dumpster rental is $10 each day, and you pay $60 for extra weight. You can even share a garbage dumpster Sycamore IL between two properties. This could be for two separate projects that require a roll off dumpster service in Sycamore, but you can still utilize the same container. It doesn't get much more affordable or convenient than that! If you have any questions about which size container best suits your project or work site, give us a call at (815) 670-0454 or browse our website for more information. For the leading Sycamore Illinois dumpster provider, choose Resource Dumpster.
How to Rent a Sycamore Roll Off Dumpster
If you have any questions about how to rent a Sycamore roll off dumpster, reach out to our team of dumpster experts at your convenience. We are the top waste management service company in the area thanks to our Sycamore garbage dumpster products, and we're ready to help you with whatever project needs you have, big or small.

You can use our website to conveniently book your delivery or give us a call at (815) 670-0454 for more information. If you're not sure what size of Sycamore roll off dumpster to book, let us know what your needs are. We can give you an accurate estimate based on our professional knowledge and expertise.
Servicing All of Sycamore Roll Off Dumpster Rental Needs in the Area
Known as the Forest City, it's our pleasure to keep our amazing Sycamore community trash-free and beautiful. Resource Dumpster has been proudly serving Dekalb and Winnebago counties, and surrounding areas for many years now with our Sycamore roll off dumpster rental services. We have worked with both home and business owners, contractors and many other professionals, including Sycamore Community School District. Along with serving the Sycamore community, we service Elgin, Aurora, Kirkland, Belvidere, Byron, Sycamore, and Sycamore, among other cities.

We continue to provide our customers with quality Sycamore IL roll off dumpster options at affordable price points. If you are located in the 60178 zip code, be sure to reach out to us to see how we can help you with a Sycamore roll off dumpster rental. Don't see your city or zip code listed? Give us a call to see if we can provide our Sycamore roll off dumpster rental services at (815) 670-0454. While the cost to rent dumpster in Sycamore, IL varies, our loyal customers know our services are well worth our price points.
FAQs Regarding Securing a Sycamore IL Roll Off Dumpster Near Me
Take the next step in adding convenience to your garage clean out or partnering with a trusted dumpster provider for your construction business. We encourage you to contact our team if you have questions about a Sycamore IL garbage dumpster rental, but we also want to address some of the commonly asked questions that we encounter on a regular basis about roll off dumpsters Sycamore.

1. What can I use a Sycamore IL garbage dumpster for?
A garbage dumpster rental is a convenient tool that you can use for any home or commercial project. This can include remodeling projects that are creating a lot of waste or commercial waste in the form of boxes, trash, etc. You may simply be cleaning out a large area and need a place to discard a large number of items. A Sycamore IL residential dumpster rental is the perfect solution for the removal of trash and junk so you don't have to worry about how and where you will get rid of items on your own. Roofing projects, replacing your driveway, trimming trees and landscaping or managing a remodeling project are just some of the common reasons why we rent out our equipment to clients in the Sycamore, IL area.

2. Is there anything I can't put in the dumpster?
You can use our garbage dumpsters for a number of uses and fill it with a variety of waste materials. Please be aware that we follow hazardous waste practices at Resource Dumpster and you cannot use your weekly dumpster service Sycamore IL for certain uses. We care about the environment, so we want to make sure there are certain items that are not being disposed of in a landfill. Your roll off dumpster Sycamore cannot include things like harmful chemicals, asbestos, batteries and flammable liquids. These are items that we do not allow and they should be disposed of accordingly. You will be asked to remove these items from your dumpster rental Sycamore Sycamore IL.

Hazardous waste materials vary by county and state. You can speak with one of our staff members if you would like to clarify what can and cannot be placed into your dumpster rental in Sycamore IL. Be transparent with us about what you're looking to remove from your property in a residential dumpster rental Sycamore, and we can let you know the best option for your situation.

3. How Much Does it Cost to Rent a Dumpster in Sycamore, IL?
Our dumpster rental prices Sycamore IL vary based on a few factors. We have three different sizes of containers available for our clients.The prices vary based on the size of the unit. Our 10 yard dumpster at 3.5 x 7.5 x 14 costs $335 for a weekly dumpster rental Sycamore IL. The 15 yard dumpster at 4.5' x 7.5' x 14' is $365 for a 7 day rental. Lastly, the 20 yard dumpster at 6' x 7.5' x 14' is $395 for 7 days. All three options for Sycamore Illinois dumpsters for rent include the option for adding days at $10 each day with $60 for extra weight. This is one of the most affordable dumpsters we have to offer. Get in touch with us if you're ready to ​​rent a dumpster Sycamore.
Rent a Roll Off Dumpster Sycamore Near Me Today!
As a small business owner and community member, we know word of mouth is something that is incredibly important when you're looking to rent a roll off dumpster Sycamore. There are multiple companies that provide similar services, but there's only one company that you can trust when you need to rent a roll off dumpster Sycamore for a wide variety of projects. We hope our roll off dumpster Sycamore IL reviews speak for themselves. Let's look at just some of what our customers have had to say:

"Rich reflects great customer service skills. The service is prompt and reliable at a fair price. We will recommend Resource Dumpster." -J. Lavin

"Great Company to work with. Easy online booking, secure payment. Delivery and pick up on time. Excellent Customer Service and contact. Thank you for your service." -G. Rubka

"I had decided to get all the junk out of my garage, and started calling around for prices. Resource dumpster ended up being not only the best price, but was able to drop it off the very next day. They picked up without a hassle. Very professional and very friendly local business. I'd recommend supporting your local resource dumpster 10 times before I'd tell you to pay twice the price at 1-800 junk or even dropping it off at a dump. There's a lot of work involved in their job and they do it quick and quietly. They have the only dumpster trailer (if that's what that's called) in the area that can get into tight spots." -A. Leonard

With so many great reasons to rent a dumpster with our wonderful team, we hope that we'll hear from you soon. We have an appropriately sized Sycamore dumpster for whatever project you have coming up. Whether you're in need of Sycamore construction roll off dumpsters for a large scale project or something smaller, we're the company to help!