Low-Cost Roll Off Dumpsters Belvidere IL
Renting a dumpster in Belvidere becomes a necessity when you have a lot of trash to get to the dump fast and conveniently. Businesses, contractors and even homeowners find that they generate a lot of trash when they have construction projects, renovation projects or even home and office cleanouts. Renting a dumpster is economical, fast, convenient and allows you to get rid of waste properly. Resource Dumpster is a reliable dumper rental service in Belvidere, IL. Contact us now at (815) 670-0454 to rent a dumpster in Belvidere today.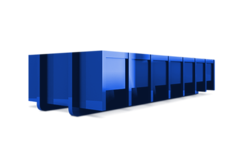 Rental Time
5 Day rental between delivery/pickup
Additional Days
:
$10
Extra Weight
:
$60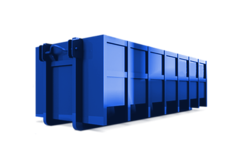 Dimensions
4.5' x 7.5' x 14'
Rental Time
5 Day rental between delivery/pickup
Additional Days
:
$10
Extra Weight
:
$60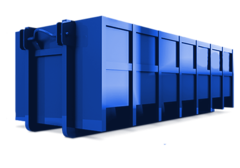 Dimensions
6' x 7.5' x 14'
Rental Time
5 Day rental between delivery/pickup
Additional Days
:
$10
Extra Weight
:
$60
Rent a Dumpster in Belvidere
Many people have the false belief that a dumpster can only be rented for major projects and by large companies and contractors that need massive waste removal. In reality; anyone in Belvidere can easily rent a dumpster for any household project that may generate more trash than can fit into a regular trash bin. At Resource Dumpster, we have made the dumpster rental process as simple as possible. Our dumpster rental services are easily accessible at low-cost prices in Belvidere and the nearby towns. What size dumpsters are available for rent?
Residential dumpster rentals
When you want to do a renovation, a demolition, an attic cleanout, a yard cleanup or any other project; you can expect to generate a lot of trash or junk. Renting a roll-off dumpster to take care of the waste conveniently and to avoid trash piling on your property is the best thing you can do to ease your waste removal. A small dumpster can perfectly trash from most residential projects.
Resource Dumpster provides different roll off dumpster sizes for residential waste removal and construction debris removal projects. We have containers in three sizes which include; a compact 10 yard dumpster rental for most DIY residential projects, a 15 yard dumpster for someone who needs a small dumpster that easily fits their driveway but has more space than a 10 yard dumpster. We also have the 20 yard dumpster; a versatile rental bin that is loved by our customers because it can fit trash and junk from most common projects.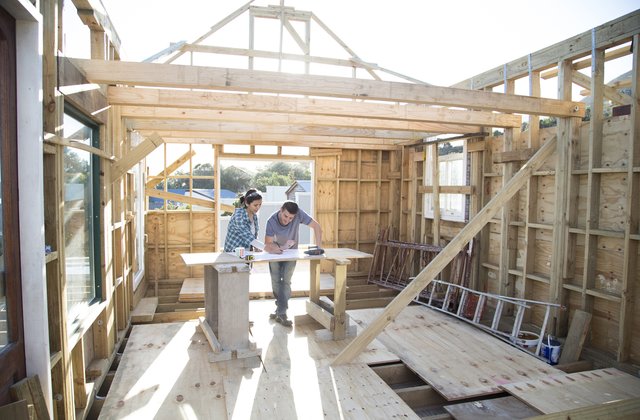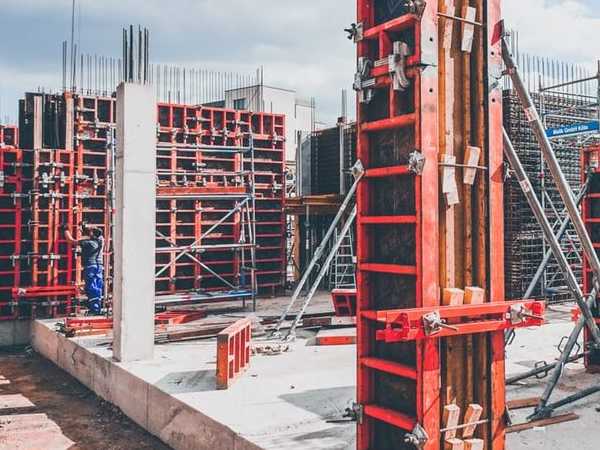 Construction Dumpster Rentals
Roofers and construction contractors often require rental dumpsters to haul off heavy construction debris from their sites to avoid it becoming a hindrance. If you need a large dumpster to dispose of roofing shingles, concrete, dirt, asphalt, lumber and leftover packing and materials; we got you. You can call us today and order a large dumpster that can fit all that waste and we will quickly deliver it to your site and haul it off as soon as it is filled up. Try Resource Dumpster and see why we're easily the best dumpster rental service in Belvidere, IL.
Belvidere Dumpster Rental Sizes
How To Choose The Right Size?
We know that choosing a dumpster size can be especially overwhelming for new renters. If you have no idea where to start when renting a dumpster in Belvidere, our representatives will help you. They are knowledgeable, professional and friendly. They will ensure that you have all the information you need to choose a dumpster that will fit all your trash without you having to pay for unnecessary space. We are dedicated to making the rental process fast, simple and hassle-free for all dumpster renters.
How To Rent A Dumpster in Belvidere?
If you are wondering where to begin when you want to rent a dumpster in Belvidere; simply call us at (815) 670-0454 and order your dumpster. Of course we will ask you some questions so that we can know where to deliver the rental bin to, how long your rental period will be and what dumpster size you need. We also ask about the type of project so that we can guide you on what you can throw in the rental dumpster and what you cannot. If you are not a first time renter and you know exactly what you need, you may also opt to rent your dumpster online.

If you live in a Belvidere area where you have no access to a driveway or private area where you can place the rental dumpster; you may need to place it beside the sidewalk or public street. Please note that to do this; you will need to obtain a dumpster permit from your city offices. This applies to any area in Belvidere where the public have a right-of-way.

Contact Resource Dumpster for your next trash removal in Belvidere and see why we're the best.
The Belvidere Dumpster Rental Company You Can Count On
Looking for a roll off rental that can be placed at business locations, residential property and construction sites? Contact Resource Dumpster to find a dumpster rental size that fits your project. Our Dumpsters will help you get rid of household junk, yard waste, construction and demolition debris and any other junk conveniently and at low-cost pricing. Looking for other city? We also offer Roll Off Dumpsters for rent in Rockford.
We Take Just About Everything
Some examples of the junk we haul away include
Refrigerator Disposal

Garbage Removal

Mattress Disposal

Foreclosure Clean Outs
Construction Waste Removal

Yard Waste Removal

Trash Removal

Appliance Removal
Television Disposal & Recycling

Furniture Removal

E-Waste Disposal

Hot Tub Disposal